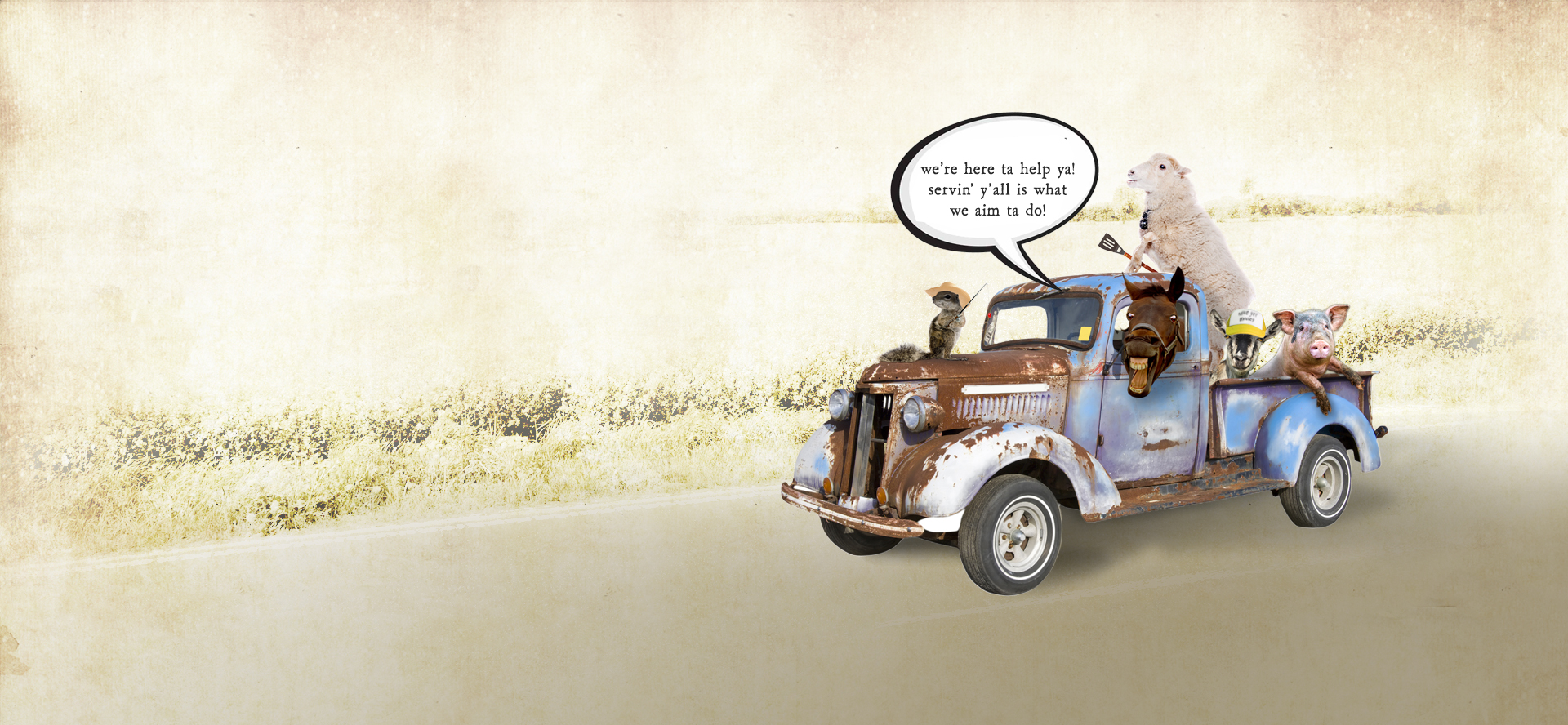 where bankin's
funner!™
Our family's been in bankin' since 1927, way before this here Interweb took over the bayou. We started Redneck Bank to give folks the best darn deal online — with higher interest, lower fees and a whole lot more fun.
Yep, we're a real bank...
Redneck Bank is the Internet Banking Division of All America Bank, a well-respected country bank established in Mustang, Oklahoma in 1969. We're fully-insured by the FDIC, like all them big city banks. 'Cause we're an online bank, we makes it easy to earn cash monies by offerin' basic accounts with high interest rates online. So while we're havin' a funner time bankin' together, you can rest assured that we're legit and that yer money is safe with us.
But our team sure is funner
Big Buck
Chief Stable-ility Officer
Cowboy up y'all — Big Buck's unbridled enthusiasm goes at a gallop! Spurred on by his luv fer cold, hard cash (and carrots), Big Buck wants you to be financially stable — NOT saddled with debt or put out to pasture.
Billy the Kid
VP of Operatin' Stuff
Hay y'all — Billy the Kid is oustandin' in the field of bankin'. He ain't no scapegoat for the man. No sir. We ain't kiddin' when we sez he'll eat his way right into yer heart with his bankin' smarts and some of the highest rates in the barnyard.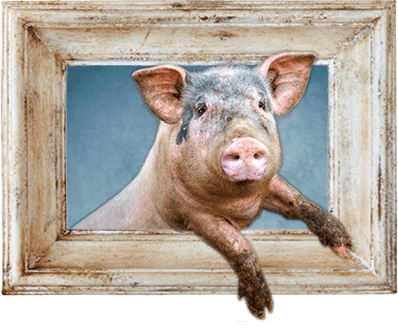 Cuzin Porky
Chief Financial Mud-visor
The great, great, great grandson of the very first piggy bank, Cuzin Porky's bankin' prowess will get you happy as a pig in… (well, we can't cuss but you know what we're sayin'). Our Porky went whole hog on higher rates so you can bring home the bacon. Ain't no spam y'all! This here's the real deal.
Miss Mary Lamb
VP of Woolly Resources
Ewe best be ready for Miss Mary! While you is countin' sheep, our Miss Mary will be shepherding your finances to help grow yer money with high interest rates. She a believer in great relationsheeps and literally gives the wool off her back to help our customers.
Sammy Nutz
Chief Savings Officer
Bankin' don't have to be a tough nut to crack — and Sammy Nutz is here to make yer life more simpler. Sammy will help ya squirrel away yer dollars, avoid big bank fees and sink yer teeth into a better way of bankin'.
How we're different from them other banks
Always talk to a real live person
No automated voice system here — just us chickens.
We're a 100% online bank
'Cause we gots lower overhead costs we can give ya some of the best rates in the bidness.
High interest rates
Yer money works fer ya every day, and we reward ya just fer bankin' with us.
Ain't no red tape
We keep stuff simple and treat ya real nice.